Sarva Vidyalaya Kelavani Mandal – "Kar Bhala Hoga Bhala"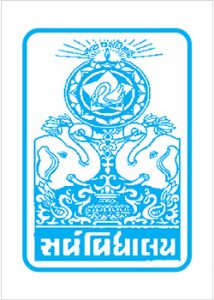 Sarva Vidyalaya Kelavani Mandal is a Trust with 102 years of philanthropic history and is wedded to the promotion of education in the North Gujarat region. As part of its social mission and being sensitive to the emerging opportunities in the field of professional education the trust has diversified in the field of Graduate and Post Graduate studies in Management and Computer Studies. In addition to this, the trust also started an Engineering College under the name and style "VPMP Polytechnic college" during the last academic year. Sarva Vidyalaya Kelavani Mandal was established to provide quality education to the needy people of the State of Gujarat at Kadi, at a time when people of the state were not inclined to send their children to school. It was from this stage, the growth came about. The trust has continued its endeavors for providing excellent educational facilities to the people of the state by establishing its campuses in various places of Gujarat viz., Vadnagar, Kalol, Visnagar and Gandhinagar. The trust has setup as many as 30 different educational institutions, ranging from Primary schools to Postgraduate courses.
Engaged in the right pursuit of contributing to the noble cause of education, the trust, which started with a school & a handful of students, has today to its credit two mega campuses at Kadi & Gandhinagar. More than 40,000 young students are being groomed at these campuses.
Having provided primary, secondary & higher secondary education for almost seven decades, the trust has started imparting higher education & being sensitive to the needs of environment, has added technology, management and computer oriented courses to prepare youth of the region to take up the challenges of the future.
Be it quality of students, quality of faculty or quality of infrastructure at Sarva Vidyalaya Kelavani Mandal, nothing would be less par excellence. With the cooperation from its Alumni settled across the globe, the trust is committed to attain higher and higher standards of quality education to serve the coming generation.